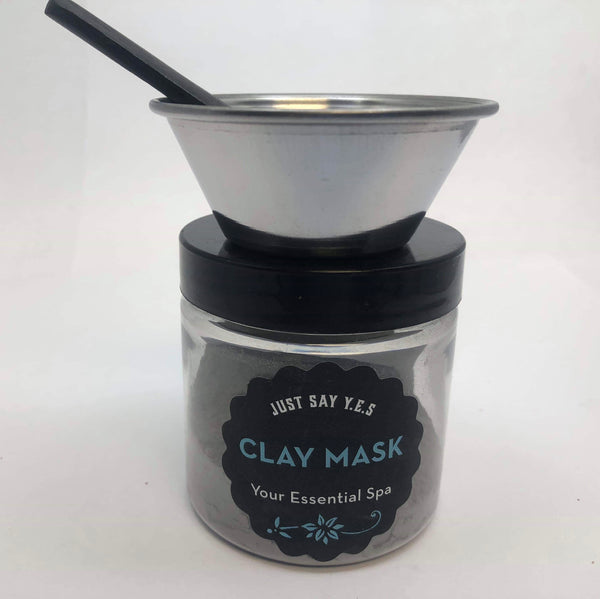 This is a very popular clay for skin benefits—you probably have spotted this in many of your acne-addressing products. Because of its super absorbing capabilities, this is a great clay for oily skin since it can suck up all that excess sebum easily. Not only that, but it has electric properties that when mixed with water makes the molecules charged and attracts toxins out of your face and to the clay kind of like a magnet. This also goes for any skin ailments involving bacteria and fungus and impurities. Since bentonite clay swells when mixed with water, making it a highly porous substance, it can absorb more than its initial mass, including any swelling from excess sodium in your face. With its tightening, acne-clearing, and impurity-absorbing abilities, you can probably tell why bentonite is a go-to for any skin concerns. 

All our clays are made with Activated Charcol. 

Activated

charcoal

draws bacteria, poisons, chemicals, dirt and other micro-particles to the

surface of

skin

,

helping you to achieve a flawless complexion and fight acne.

And remove those annoying black heads.