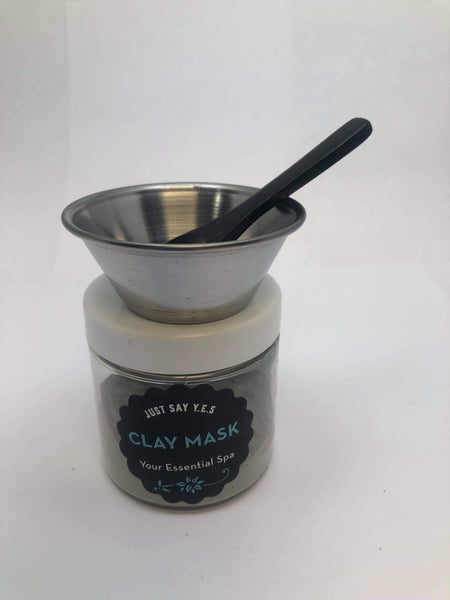 Clay Mask-French Green Clay

French green clay is your go-to for exfoliation and pore-tightening on top of oil-absorption. It can be called

Elite

Clay or Sea Clay, the green color comes from the amount of decomposed plant material and iron oxide and is a determining factor in the quality of the clay—it should never be gray or white, it should be very green. It's so absorbent that not only does it drink up oils, it also pulls blood towards the surface of your skin, giving you a bit of a tingling sensation as it boosts circulation.

When drying it will tighten up your face as well.

All our clays are made with Activated Charcol. 

Activated

charcoal

draws bacteria, poisons, chemicals, dirt and other micro-particles to the

surface of

skin

,

helping you to achieve a flawless complexion and fight acne.

And remove those annoying black heads.